April 22, 2022
Smith Anderson agree long term sponsorship of Leven Room at RMHC Edinburgh
March 23rd 2022 saw the first anniversary of the Ronald McDonald House at Edinburgh Royal Infirmary Children's Hospital.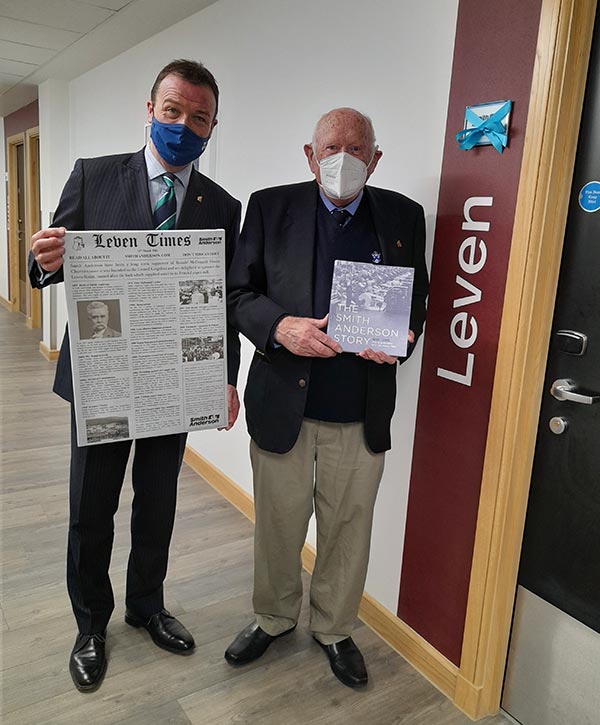 Smith Anderson have been a lifelong supporter of RMHC in many guises, but have had to wait over 30 years to finally sponsor their own room at a local Children's Hospital RMHC. After some negotiation in 2020, Smith Anderson agreed to fully sponsor their own Edinburgh based room on a long term basis.
Appropriately named The Leven Room after Loch Leven, it represents all that is good about the RMHC charity and ensures that Smith Anderson's unwavering support of RMHC is now manifest for the long term and locally.
(The photograph shows previous family Chairman David Verden-Anderson seen cutting the ribbon to the room with Michael Longstaffe, the Company Chief Executive Officer. The ceremony, delayed from last year due to Covid-19, was also attended by Tony Morton, RMHC Director UK.)